I continue to be marveled by how much self love is important.  It seems like it's every where all around  me wherever I go , whatever I read.
I just finished Anita Moorjani's second book, What If This is Heaven – How our Cultural Myths Prevent Us from Experiencing Heaven.  It just lit me up and I literally read the entire book in one day. I loved it so much I read it again and took notes.
What impressed me the most was that coming back from the "other side" what she came back to share with us all is to love your self.  When you love yourself and know your true worth there is nothing you cannot do or heal.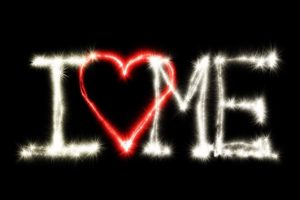 Self love is making a commitment to yourself that you will stick by yourself – even if no one else does.
That resonated with me so much since my own personal journey has come to a place of self love. Knowing that I am my own support, my own best friend and that I am ENOUGH.  This was and continues to be the best gift that the Universe could have ever given me.  When I see other arrive at this time same place it makes me feel so happy to know they are also experiencing self love at its best.
Law of attraction tells us self love is the key to manifesting anything. Self love is also the key to connection to our true selves, our inner being, our soul's journey.
Self love is in the equation of money too.  If there is one thing for us to know and to practice – then that is self love.
Anita Moorjani said "the most spiritual act possible is to be yourself, love yourself and to love your life. The best way to do that is to have fun and laugh. Don't worry about trying to be more spiritual. You already are as spiritual as you can possibly be. "
Let's all keep practicing self love.