I have an exciting story to share with you. I recently went to Paris the City of Love. This helped elevate my vibration even more and remind me to cultivate even more of a wealth mindset.
Paris has always been a dream destination for me, and I approached this trip with a mindset of abundance and gratitude. From the moment I arrived, the city's energy captivated me again! (I have been to Paris many times in the past ) The rich history, art, and culture surrounding me instantly lifted my spirits and opened my mind to new possibilities.
Paris is known for its exquisite culinary scene, and I made it a point to savor every bite. The fresh, vibrant ingredients and the passion with which the food is prepared elevated my taste buds and nourished my body. Each meal was a celebration, reminding me of the abundance and joy available to us in every aspect of life.
The people of Paris have a unique way of embracing life. Their zest for living, their effortless style, and their warm hospitality all contributed to my elevated vibration. I found myself inspired by their confidence and passion for what they do. It reminded me that success and wealth are not solely measured by financial means but by how we show up in the world and pursue our passions.
One day as my bestie and I were having lunch we had a glass of wine. I realized that in the US we call it day drinking but in Paris, its a way of life.
We also had the blessing and opportunity to eat at a new friend's place. They ate their couscous from one big bowl as a family with spoons. It was full of love and we felt so included to the family.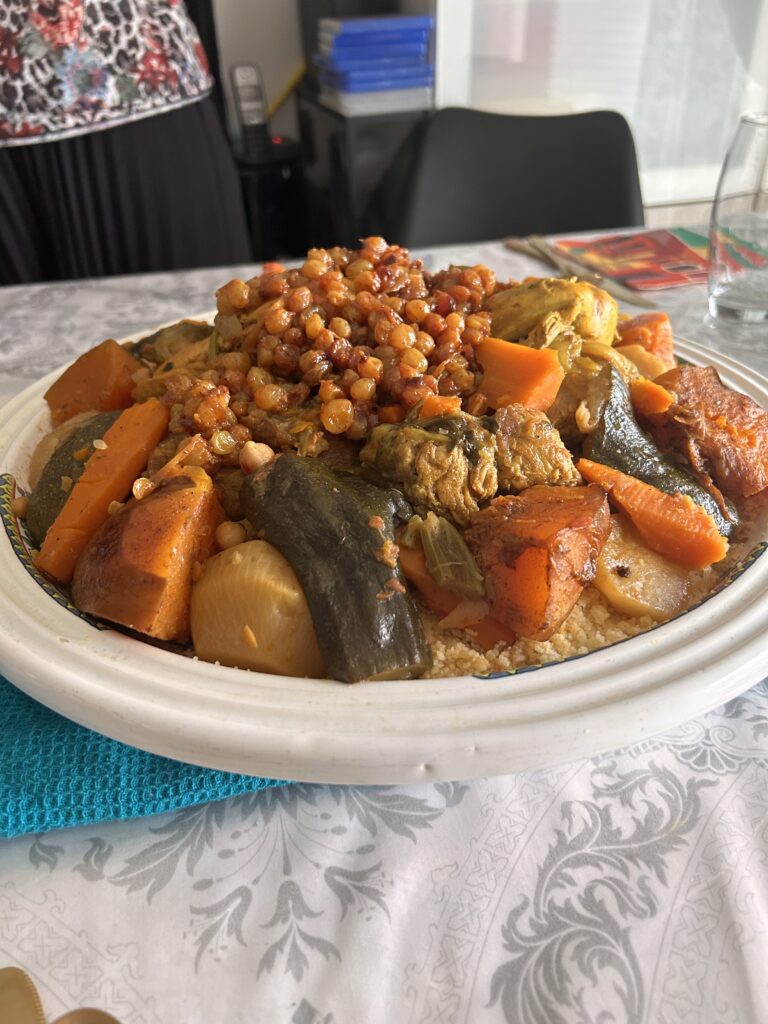 A powerful realization is that it's not just about the money, but also about cultivating a wealth mindset and living a fulfilling life.
Paris, with its stunning architecture, charming streets, and breathtaking landmarks, created a backdrop of beauty and inspiration. Every corner seemed to hold a story, a piece of history waiting to be discovered. The energy of the city reminded me that life is meant to be savored, enjoyed, and experienced fully. It encouraged me to embrace a wealth mindset that goes beyond material possessions and instead focuses on creating a life of purpose, joy, and abundance.
Remember, wealth is not just about money; it's about embracing abundance, joy, and purpose in every aspect of your life.