Being raised in a family where Money was often a measure of love was sometimes a very difficult thing. In fact, it made one not like Money so much. If giving money to each other was a measure of love. What happened to actually saying I love you. It wasn't said that much in my family.
It is now though. It took several years of showing my parents that actually saying I love you was worth a lot of Money. Now, when Money is shared between family members the love is felt.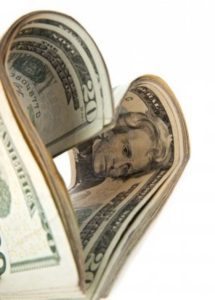 As I am doing money alchemy sessions with clients, it often comes up that the relationship with Money is related to actually how we feel about ourselves. How did self love and worthiness become such an integral part of manifesting Money? As we know Money is energy, we flow love and appreciation towards Money when it comes in. Money enjoys that and flows to us more. But can we hold onto that Money? Many of us, myself included at one time, thought we needed to work hard for Money. We need to earn our Money, we need to struggle and work for every penny that comes in. But the Money doesn't seem to want to stick around, so we work harder.
With several clients, I may not even talk about Money with you. I know you want to manifest Money otherwise you wouldn't hire me as a Money coach. But we may just do self love practices for a month. We may just write out I am Worthy statements. (Which I am actually doing again this month as part of a practice for Good Vibe University) But as we do these practices, an internal shift occurs. We start to realize, wow, there some lack there, about loving ourselves. As we connect with our internal selves, and start loving ourselves. Money starts sticking around.
A correlation is there. We may even get an a-ha moment. What? If I love myself more- I know that I am worthy of receiving Money and love?
Play with it. You might see the connection as well. Just don't even think about your need or want for Money. Let me know how it goes.