Years ago when I was in some very serious contrast, I was practicing keeping my vibration at the highest place possible. I was very clear that this was going to be key for my literal survival. I kept a tight circle of friends that I knew would support me and definitely wouldn't bring my vibe down. I kept my thoughts in check on a regular basis. Each time a thought of anxiety or fear came in, I dialed off of it.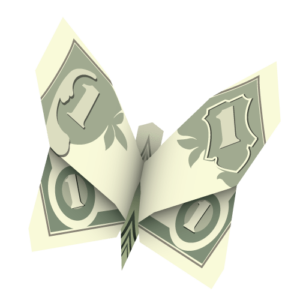 But it wasn't just my vibration that was assisting me, I had higher power help.
I had metaphysical assistance. Angels were always near. I called on an Archangel named Nathaniel and asked for his help since his team liked a challenge. But then one day, fairies came in. Yes, they were money fairies. In fact they were MY Money Fairies. I had never even heard of fairies. I didn't know that they even existed. But I could hear them. I have since SEEN them.
They were so amazing. I set an intention that my Money fairies be fun, amazing and healing.
They delivered. They were fast. They were faster than angels! Since they are elementals, they were able to help me quickly.
I named them Ming's Money Fairies. The amazing thing about them is that they are generous.
I loved that about them. So I sent them to my friends and watched the magic happen. I meditated with them. Fairies love to be chatted about. So I did a call with Jeannette Maw at Good Vibe University on Fairies. The fairies continued to play with all who call on them.
The fairies came to me the other day and told me about some projects to work on. I was like really? The wonderful thing was that as far as Money goes, I could sense that Money was never going to be an issue for me ever again. The fairies giggled in delight as I said, okay let's do it.
You can call on Ming's fairies for Money. Believe and receive.