I started to write Journey to Love. But I realized I'm at love and its a continuing journey OF love! Last Christmas- I had the realization of total self love- that I am enough . Its been the biggest gift I have ever given to myself. Such a sense of freedom and of joy. It truly is a gift when you can enjoy your own company !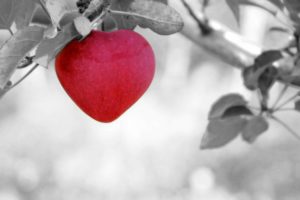 I have been posting a lot on the private Facebook group – Being Present to Serve – a lot about my awareness of love lately – love being the highest vibration on the planet. Love being something for us all to focus on – be it self love, love to our friends, love to our family, love to our pets, love to our fellow man. Focusing on the love and raising the vibration of the planet. Since wherever 2 are gathered- the collectiveness of the love is just even so much more powerful.
Then I was talking to my friend at lunch today – can you have romantic love without sex? She asked can you have sex without love? I said absolutely then she said then you have romantic love without sex. For me that was kind of profound. Mulling it over… though..
I remembered one of my core values is connection. Connection is an extremely important value to me. When I lose connection – things don't feel right. Those close to me know this. I may not have a lot of close friends but the ones I do have know connection to me is paramount.
Then there is the languages of love : "love languages": gift giving, quality time, words of affirmation, acts of service (devotion), and physical touch. Its not saying you have to have all of them to have love. They are all languages of love. So surely we can experience them differently as well.
Then this is this definition of love : Love is patient, love is kind. It does not envy, it does not boast, it is not proud. It does not dishonor others, it is not self-seeking, it is not easily angered, it keeps no record of wrongs. Love does not delight in evil but rejoices with the truth. It always protects, always trusts, always hopes, always perseveres.
You may ask what does love have to do with money? Oh everything!! Remember the equation of money? worthiness = unconditional love = energy = money
Let's spread the love .